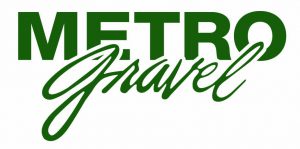 ABOUT US
Whether local or regionally, Metro Gravel has extensive experience transporting a broad spectrum of materials. Our customized solutions will add value to your bottom line.
Ship your freight with ease. Our qualified drivers and planning team are trained to handle all logistics involved in shipping your freight from point A to point B.
State-of-the-art facilities and seasoned mechanics mean you get top-of-the-line repair and servicing on your business' trucks and trailers. We guarantee the same attention to detail on your fleet as we provide to our own.
SERVICES
Comprehensive Materials Transportation

Aggregate
Ash
Freight
Commodities & Bio Fuels
Water
Refuse

Landfills: Movement of ash and other waste products to landfills, expertise dealing with environmental and site-specific variables
Project Management: Put our experience to work for you — we will develop a comprehensive plan tailored to your needs and manage your project from start to finish
Custom Solutions: Whether it's custom reporting or maintenance programs, we excel at addressing customer situations before they arise and formulating creative solutions
Contact us today for all your material needs
651-459-2511