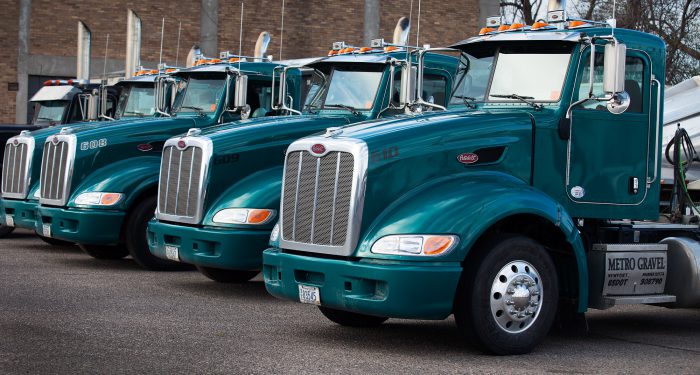 Nationwide Shipping
Excellence in Shipping and Logistics Nationwide
In addition to Metro Gravels capabilities locally and regionally we can customize solutions for nationwide transportation utilizing our sister company, Metro Transport Services LLC.
In addition to handling general freight Metro Transport is fully permitted and insured to handle hazardous materials and hazardous waste shipments.
Metro Transport has highly trained, professional drivers utilizing dry vans, heated dry vans, reefers, roll offs, tankers, and end dump trailers.